Before Spauna, Kustavin Kalatuvat (Kustavi Fishing Lodges) used to serve all the fishers in the area. Kalatuvat was well known among them. Kustavi does get a lot of fishermen every spring and autumn from all over Finland, as the Kustavi offers famous fishing waters.
Kustavi archipelago is a wonderful area for fishing all year round. You will find both the sheltered bays and the fresh open seas.
All fishermen are most welcome to Spauna!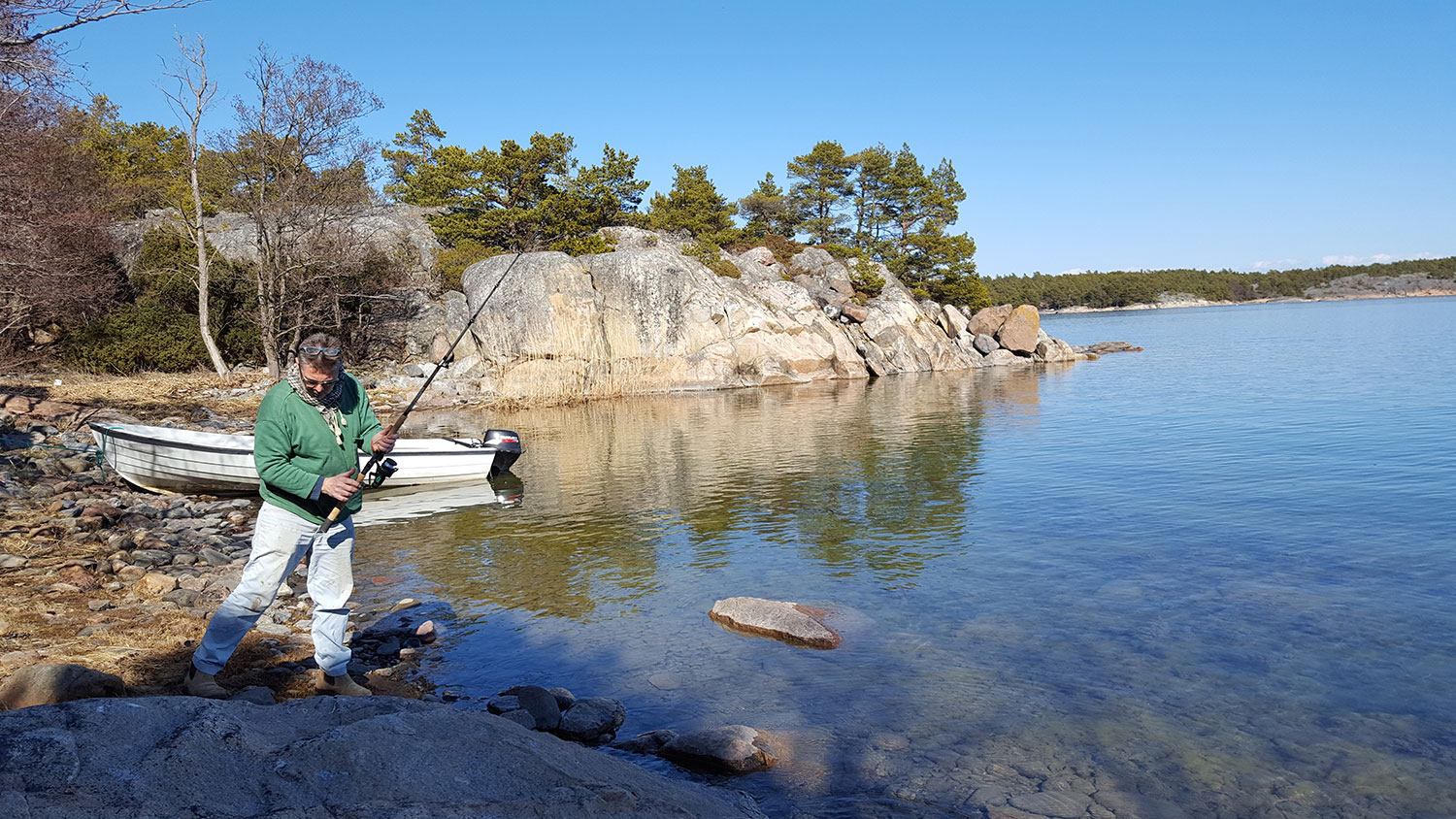 Information about fishing in Kustavi area
Fish stocks:
Original fish species: Perch, pike, zander, baltic herring
Other fish species: Sea trout, rainbow trout, salmon, whitefish
The sea trout is the most sought after among the fishes. The best time to catch it is in the late spring (may-june) and the late autumn (october-november), as the water is then fairly cold (below 10 degrees celsius) and the fish can be caught in the upper layers of the sea. 10 cm long wobblers with natural coloring are the most popular, but also spoon lures attract the sea trout.
In the summertime the most typical fish caught are the perch and the pike. Rainbow trouts are usually those that have escaped from trout farms. An occasional salmon can be caught when trolling.
In the winter it is a good idea to go ice fishing. Vuosnainen sea area gives plentiful perch catches.
Remember to get a permit for fishing beforehand and pay the necessary fisheries management fee.
http://www.eraluvat.fi/en/fishing/fishing-permits-and-fees/fisheries-management-fee.html