This is why we chose Kustavi. Everything felt just right. The nature, the serenity, the feeling. I cannot imagine a more beautiful place than this. Here is where I want to wake up to my mornings. Here is where I want to walk my dogs. I listened to my heart and the decision felt just right, even before I even visited the place. I studied Kustavi online and the "vibe" here felt exactly right for us. Thus, I came back to Finland.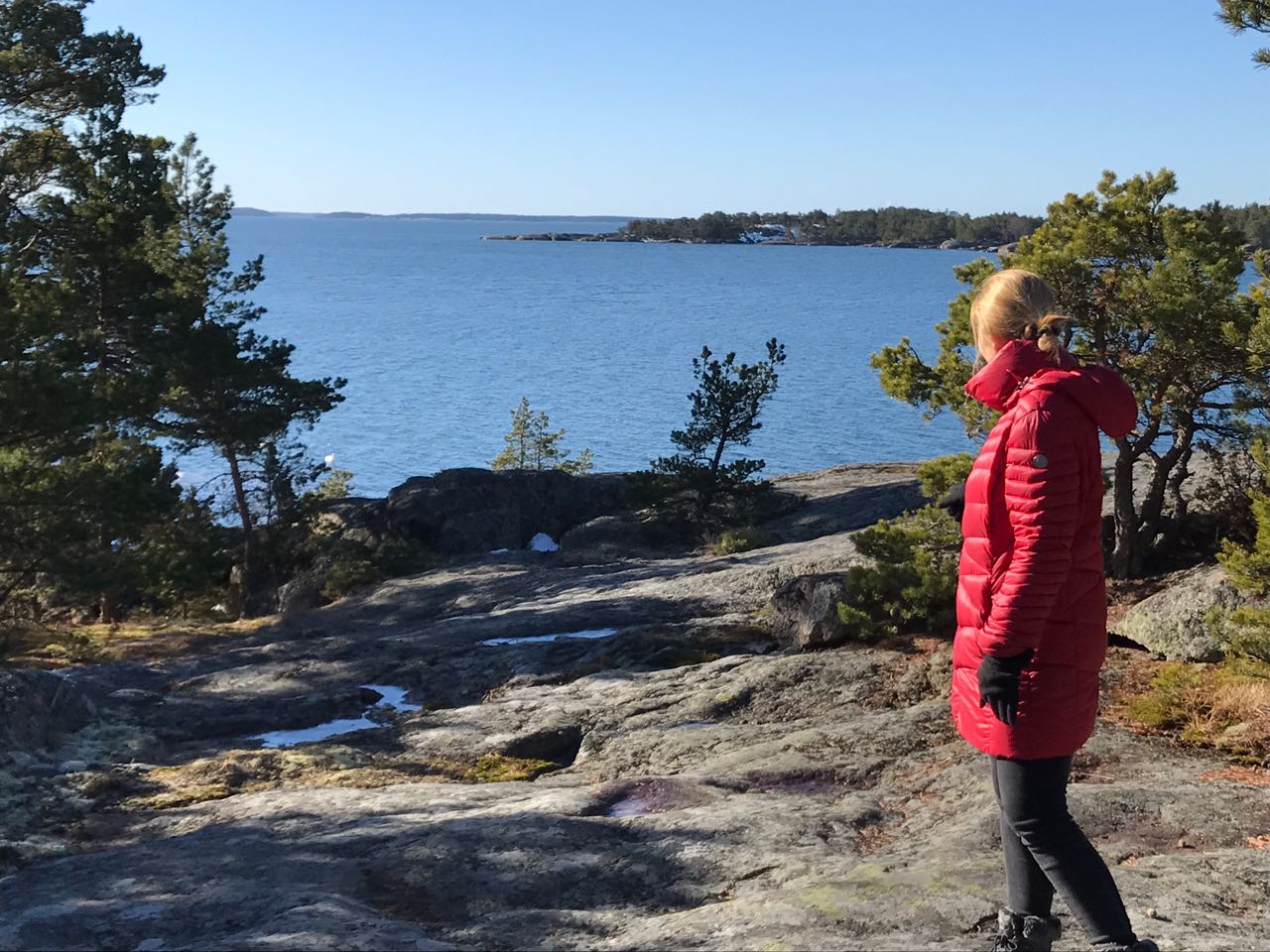 Time was right for new adventures. My husband was seeking change for his business and our lives were pushing us onwards forcefully. There was no reason to stay put. My husband's back pains made it hard to continue with his profession and our children are nearly adults, so the timing was perfect.
For quite a while we searched for a suitable business in Finland, a place which could provide us our daily bread and which we could turn into something of our very own. Entrepreneurship runs strong in our blood, so me and my Israeli non-Finnish speaking husband love to work with something we truly are enthusiastic about. And this is what we want to do: run our own spa and sauna village, Spauna.
In november 2016 we travelled to see the Kustavin Kalatuvat (Kustavi Fishing Lodges as the place was named before). The business was on sale. The place was established in early 1990's and is situated in Vartsala island, close to the small harbour which serves as the parting point for Åland ferries. Kalatuvat has a restaurant, a summer store, eight log cottages for travellers, a few boats for renting, a small pier, the owner's own log villa and a fabulous property. A fantastic place to start with! Without hesitation we signed the contract.
We put our apartment in Israel for sale, applied for visas and passports for my husband, our cats and dogs and started to plan our new business and the forthcoming relocation.
All things new and unknown can be intimidating sometimes. But I choose to trust life and I'll go with the flow.